Energy Experts Driving the EV EVolution
OATI, with deep expertise in power systems, provides innovative solutions that simplify, streamline, and empower the operational tasks required in today's energy industry and power grid.
USA Microgrids, a sister company of OATI, specializes in microgrid development and addresses the needs of those looking for resilient energy and stable energy prices.
Daily Database Transactions
OATI is a trusted leader in the energy industry providing innovative solutions for more than 20 years. As the grid has changed and adapted to reflect the needs of customers, so has our business portfolio.
In 2015, this led to the development of USA Microgrids, a new company which specializes in providing microgrid capabilities including engineering and design, asset optimization, and control. Together, OATI and USA Microgrids created the OATI Microgrid Technology Center, a standing showcase of how power systems and renewable energy resources can work together to provide resilient energy.
Now EVolution™ — driven by OATI — brings those 20 plus years of experience in delivering mission-critical solutions to the energy industry. With that deep expertise, technology, and leadership, EVolution™ provides unprecedented value to customers and enables them to participate in the EV evolution.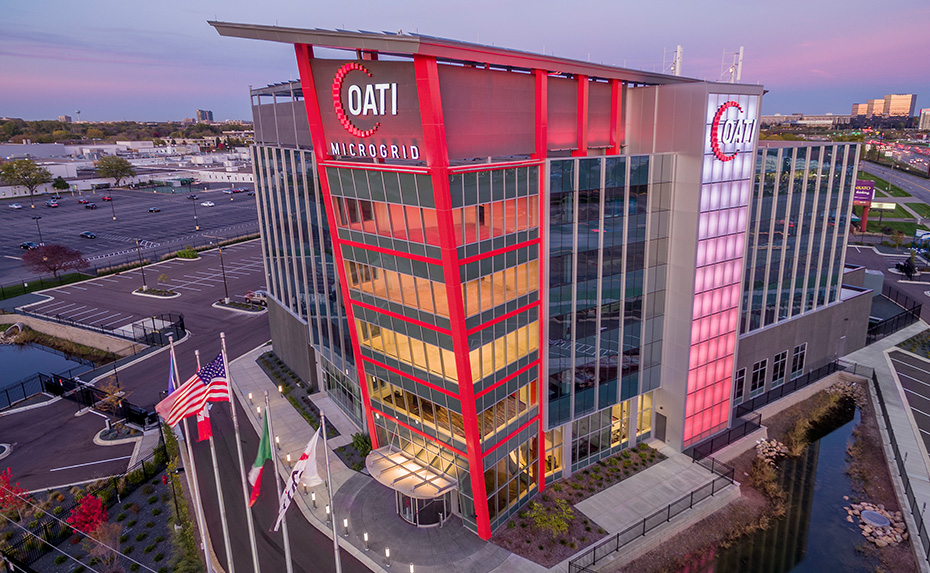 EV Charging Stations
Offering hardware and professional services based on
your needs.
Smart & Secure Network
Securing and managing your important data wherever
you are.
24/7 Support & Service
Providing maintenance and customer service when you
need it.

EV Driver App
Helping you take control of EV charging on the go.
Our Commitment to Sustainability
EVolution™ is committed to help solve energy challenges in a responsible and transparent manner. We are driven to create technologies that are industry-leading, energy-efficient, and sustainable long-term. Smart energy solutions will help everyone build a sustainable, profitable, and environmentally responsible economy for generations to come.
Get connected with an EVolution™ advisor to see how we can help.